3 Gifts That Loss Brings Us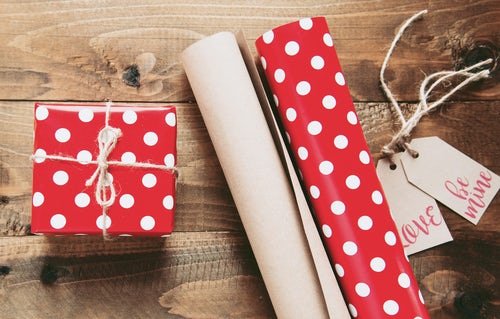 3 gifts that loss brings us are gifts we tend to overlook easily. When my mother's breath left her body for the last time in 2009, I could barely breathe. I shattered. I dropped deep into the dark well of grief. I could only think of my loss as negative. I didn't have the insights I have now to think of the blessings that came into my life at such a difficult time.
As I started to walk down the road to healing, I began to "see" and understand the nature of my suffering differently.
My eyes opened to the blessings that loss had brought into my life.
The Gift of My Body. Walking around in this physical container, I'd never really been grateful for it in a conscious way. I'd taken the miracle of my cells and organs for granted. My body was something that had to be regularly washed, fed, clothed, and put to bed. Loss, however, woke me up to the joy and privilege of being alive. The holy awe I experience, now keeps me connected to the miracle of being in a body. I am acutely aware of the gifts of my five senses. Every time I bite into a pear and feel its juice explode in my mouth, I am deliciously reminded that I am still here. Feeling the satiny softness of a baby's cheek, inhaling the heavenly aroma of banana bread, listening to the wind stir the leaves of the trees in my yard and watching the changing colors of an evening sky are the gifts of being alive in this body. You and I are still here. Let's be grateful and use this body in service to the greater good by taking care of it.
The Gift of My Breath.The difference between being alive and being dead is the gift of breath. Yet, how many of us are aware that we're even breathing — until we catch a cold and are all clogged up, or water rushes into our nostrils when we're in a pool and we have to come up for air? Our breath is a sacred bridge between the physical and spiritual realms. The moment breath leaves our body, we cease to exist in a physical body and will return to our spirit self. Flowing with our breath keeps us in the flow of life. Breathing shallow keeps us constricted from life and in a state of ego-centered fear. The gift of breath reminds us that we're here; and while we're here, we should honor our lives and make a difference in the world.
The Gift of What We Leave Behind. When someone we love dies, we begin to think of their legacy. If they lived a life of kindness and love, people remember them with respect and gratitude. Their words and deeds continue to live on, lighting the way for those whose lives they touched. On the other hand, if they lived a life of anger and bitterness that becomes the footprint they leave behind. This teaches us that we can be intentional about creating our lives. For, when we leave on our last journey, we get to take nothing with us. All that matters is what we created while we were still here. Let's use the time we have here to create a precious legacy of love that will live on long after we're gone.
Loss is one of life's hardest lessons. But when we reflect on the lessons that loss brings us, we become aware of the gifts that can enrich our lives — and the lives of those we love and serve.
If you haven't yet downloaded your free checklist 10 Things Your Soul Wants You to Know you can do so now.