What is Complicated Grief?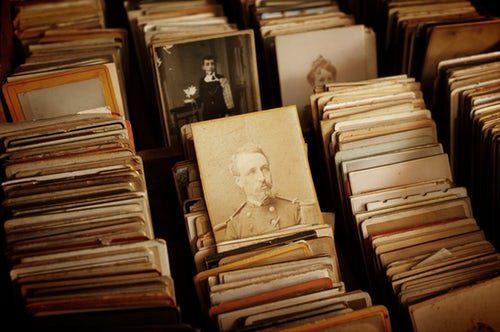 What is complicated grief? Complicated grief has many origins. A parent you've been estranged from dies. An ex commits suicide. A father you've never known decides to remarry and reappear in your life.
There are layers to this kind of grief that make it more complicated than normal grief.
In some cases, it's been a few years since your loved one died. Or your ex divorced you. Or your sister cut off all communication with you. But your grief feels fresh, like the event happened last week. 
You're still crying a lot.
You're disinterested in life.
You have no hope that things will change.
You believe in some corner of your heart that this is your destiny. You won't ever be happy again.
Maybe you've been going to sessions with your counselor. You've been trying to replace all the negative thinking with positive, uplifting thoughts. You're reading all the right books and listening to all the experts.
But this grief simply won't go away. This kind of grief is complicated because the origin of this deep grief is, perhaps, ancient.
There are many reasons for complicated grief but maybe you're not looking in one place. The place where the reason for your complicated grief is hiding.
Ancestral or generational trauma.
The family tree is where your grief is locked up. This could be because of a number of reasons, family secrets or behavior patterns that nobody talks about .
a great-aunt who was sent to a mental institution
a grandfather who was a prisoner-of-war
a grandma whose baby died in a fire
a sibling who died as a baby, someone whose name was never mentioned
an uncle who committed suicide and brought shame and grief to the family
All of these unmentioned, dishonored losses carry the weight of grief. This grief travels down the generations. And maybe you are the one carrying the burdens of the traumas that were never expressed or resolved in your family. So your grief has become amplified. Did you realize that you're carrying grief that is tripled or quadrupled?
You're carrying your grandma's and grandpa's and aunt's grief in your sensitive heart. You wonder why this pain won't go away. This is why. You think you're carrying the pain of divorce or the loss of your mother. In actuality you're carrying much more.
It is important to realize that you don't have to carry this anymore. The main reason why you've been given this burden is because you have the consciousness or awareness that other family members didn't.
You are not the trauma-carrier; you're the legacy-bearer.
You now have the opportunity to heal these traumas. Not only will you heal your grief; you'll heal the grief of the entire lineage. What this means for you and your loved ones is:
freedom from the bondage of pain
peace of mind
healing of health problems
paving the way for a better quality of life for future generations
blessings of ancestors
Heal this pain for all past, present,and future generations. I can help. Email uma@umagirish.com and ask how.