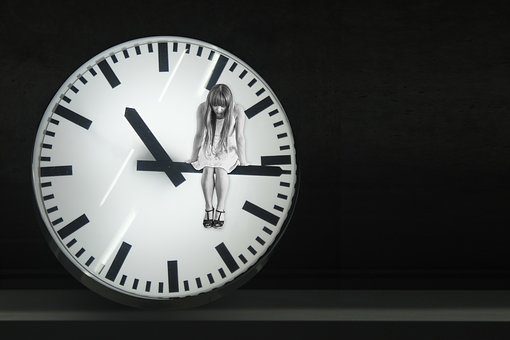 Living out your passion is critical to living a life of joy. My daughter's experience speaks volumes about this truth.
When I returned home after my evening walk, my 19-year-old daughter had her nose in her iPhone. Nothing unusual. But my post-walk chatter was greeted with complete silence. This was unusual. As I paused to register what might be going on, she turned to me and said, "Ma, Mr. Williams (name changed) passed away."
"Oh, I am so sorry," I said softly, as she turned to her iPhone trying to read his obituary in the local newspaper.
Mr. Williams was my daughter's high school art teacher. An image of his kind bearded face slid into my mind. Our living room walls hold all the art that was born from my daughter's gifted fingers, gently guided by Mr. Williams. An ultimate tribute.
I've met scores of teachers during my daughter's high school years, but Mr. Williams stood out–even after two brief encounters that must have totaled twenty minutes. The first was at a Parent-Teacher conference.
As Mr. Williams addressed us, the parents, his love of art and his pride and joy in his young students was palpable. I still remember the words he spoke that evening in a room filled with half-finished canvasses and smelling of sharp chemicals and paint.
"I teach my students to enjoy what they create…and not rush through an art project. If they need 2 days beyond the deadline, I'm happy to give it to them. They don't need the pressure of deadlines. Not yet. There will be enough of that when they go out into the real world."
I was touched by those sentiments. I was impressed by this man who taught his students the sacred art of devotion to work.
My second encounter with Mr. Williams was in the high school entrance hallway. He offered to help us carry an unfinished portrait and assorted art paraphernalia out to the parking lot and load it in my car. Something about the man's generous spirit connected with me.
Later in the evening, as my daughter and I sat at the dining-table, she lost in thought, I asked, "Is there a favorite Mr. Williams moment you want to share?"
"Mr. Williams had a favorite saying," she started. "He always told us to paint what we see, not paint what we see." Pointing to the bottle of Asian Sesame salad dressing that sat between us, she explained, "What I see is a bottle. Mr. Williams taught us to pay attention to the angle of the light falling on the bottle, where the shadows are, the label that's torn on one side…that's what he meant by paint what you see."
Living out your passion ensures a rich life.
Mr. Williams died young. He was in his fifties. But he died doing what he was passionate about. He died generously sharing his gifts with a younger generation. He leaves behind a legacy of promise, passion and purpose.
If there's a message here, it's this: Don't wait for tomorrow. Follow what moves you, what inspires and drives you, today.