Waiting for A Loved One to Die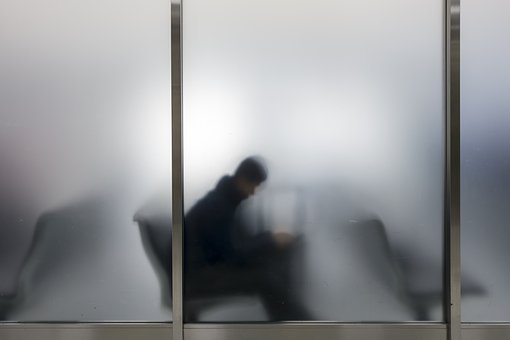 Waiting for a loved one to die is like walking on hot coals.
When you know a loved one's death is approaching, you experience anticipatory grief. In other words, death hasn't occurred yet, but it is coming. Anticipatory grief can be easy or hard, depending on the kind of person you are. Some people like the time to prepare, to say goodbye, to take care of unfinished business. Others find the waiting intolerable, as if they themselves were dying in slow, torturous degrees.
Some of the symptoms of anticipatory grief include outbursts of crying, anger, loss of focus, forgetfulness, anxiety, depression, and a constant feeling of stress. You're in a 24/7 state of alert, waiting for that phone call or the news that you know is inevitable. Living in that constant state of stress can take a toll. When my father lay dying on an ICU bed for ten days, we waited. And waited and waited and waited. The minutes ticked by with agonizing slowness. We were all caught between the spectrums of wish-he'd-be-relieved-from-his-suffering and we-don't-want-to-let-go. Every day, we watched him deteriorate further and become less of the man he used to be. We cried on each others' shoulder, we bargained with God, we tossed restlessly every night, unable to escape what loomed ahead.
This is an exceptionally difficult time. Don't do it alone. Talk to a trusted friend and work through your feelings. Or work with hospice, your church or a support group. You don't have to hold it all in and be strong. It's okay to cry. Tears wash the soul clean.
Aa you're waiting for a loved one to die and experiencing anticipatory grief, here's what you can do.
Take time to honor your loved one's end-of-life wishes. Whether it is preparing for a funeral the person has in mind or special final requests you wish to cater to.
Put financial affairs in order. If you're too fragile emotionally, find someone with an aptitude for the task and get the process started.
Have those delicate conversations you've been putting off. This may be when your loved one is finally ready to talk about fears surrounding death and what comes next. Or, they may want to discuss regrets about things left undone or unsaid. Be a safe, non-judgmental space for them. I can't begin to emphasize what a gift this can be. It will give you immeasurable peace after the loss.
Make time to understand if they have any specific spiritual needs at this time. Some people need to get as close to death as possible before they can begin to recognize a Higher Power, or the force that is in charge. It's never too late to come to an acceptance of this, and doing so may give them the closure they seek.
Resolve issues and make amends. If long-held resentments or grudges are in the way, this is the time to clear them up. Remember, forgiveness is one of our biggest lessons in Earth school. Give and accept forgiveness for past issues. Say your "I love you's." You will end up with no regrets and a heart full of peace.
In the end analysis, we have no control over the timing of death. But we can make good and safe choices about how we approach the death of a loved one.
You may also find hard conversations around death useful.